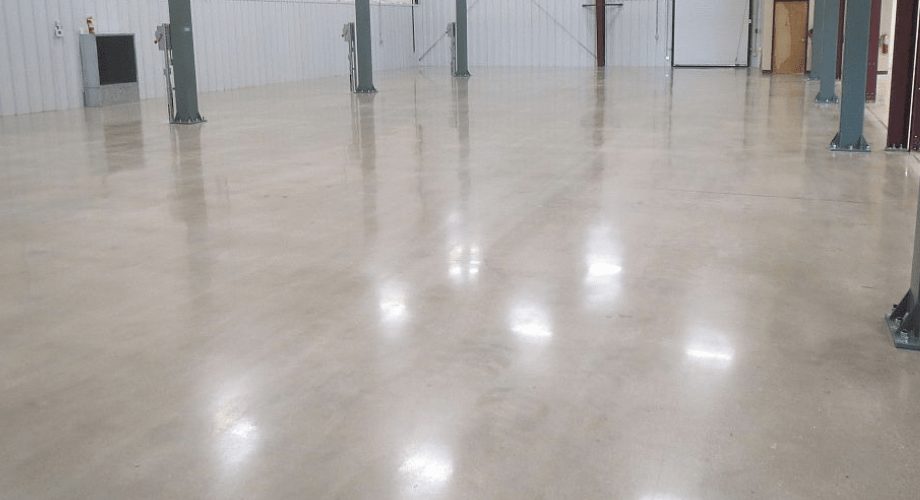 Is Epoxy Floor Cheaper Than Tile?
Whether it is for your home or business, when you are looking to floor your space, one of the decisions you will have to make is what type of flooring to choose. Epoxy and tile are two popular options, but which is cheaper?
Let's explore the cost differences between epoxy and tile flooring so that you can make an informed decision.
What Is Epoxy Flooring?
Epoxy flooring is a type of flooring that is made up of two parts, an epoxy resin, and a hardener. When the two are mixed, they form a chemical reaction that creates a hard, durable surface.
Epoxy flooring is often used in industrial settings because it is durable and can withstand heavy traffic. It is also resistant to chemicals and stains, making it a popular choice for labs and factories. However, epoxy flooring can also be used in homes, and it comes in a variety of colors and styles to suit your personal taste.
The Costs of Epoxy VS Tile Flooring
The cost of epoxy and tile flooring can vary depending on a number of factors, including the size of the space, the type of epoxy or tile chosen, and the complexity of the installation. On average, epoxy flooring costs between $3 and $12 per square foot, while tile flooring typically costs between $3 and $5 per square foot.
The cost of installation can also vary depending on the type of flooring. Epoxy is generally easier to install than tile, so the installation costs are usually lower. The installation cost for epoxy is less than $1 per square foot, while $5 to $10 per square foot for tile flooring.
Our leading service: Quality Acid-Stained Concrete Floors Services
Comparing Epoxy Vs. Tiles
Epoxy has a high-gloss finish that can give your space a modern look. On the other hand, tile comes in a wide variety of colors and styles; however, you can't customize them. You can only find an option to match any décor.
Epoxy flooring is a better choice than tile flooring when it comes to appearance because it can be customized to any color and design, while tile flooring is limited in its color and design options. Additionally, epoxy flooring is seamless, which gives your space a wider and neater appearance.
If you're looking for a durable and long-lasting flooring option, epoxy flooring is a great choice. Epoxy floors are incredibly strong and resistant to wear and tear, making them ideal for high-traffic areas.
Tile flooring is another popular option for durability, but there are some advantages that epoxy has over tile. First, epoxy flooring is smoother and less likely to crack or chip than tile. This means that it will last longer and require less maintenance over time. Additionally, epoxy flooring is more slip-resistant than tile, making it a safer option for wet areas.
There are a few reasons to choose epoxy flooring over tile when it comes to maintenance. One reason is that epoxy is much easier to clean than tile. All you need to do is sweep and mop the floor, and it will look good as new. Tiles can be difficult to clean, and you often need specialized cleaning products and equipment to get the job done right. 
Epoxy flooring is also more durable than tile. It can withstand high traffic areas, as well as heavy pieces of furniture being moved around on it. Tile can crack and break easily, especially if something heavy is dropped on it. Epoxy will hold up much better in those situations. 
Finally, epoxy flooring is less likely to show wear and tear over time. Tile can start to look dull and faded after a few years, but epoxy will retain its shine and luster for many years to come.
The cost of epoxy flooring and tile flooring can vary depending on the quality of the materials, the size of the area, and the complexity of the installation. In general, epoxy flooring is more expensive than tile flooring.
However, epoxy flooring is a better investment because it is more durable, easier to maintain, and has a longer lifespan. Over time, the cost of epoxy flooring will be less than the cost of tile flooring, making it the more economical choice.
Our leading service: Affordable Concrete Polishing Solutions
Update Your Floors with Epoxy
If your floors are starting to look a little outdated, or if you're just looking for a way to give them a new lease on life, consider updating them with epoxy. Epoxy flooring is not only incredibly durable and long-lasting, but it can also be customized to fit your specific needs and style.
So, if you're thinking of giving your floors an upgrade, call Concrete Your Way for your industrial flooring solutions! We provide expert residential and commercial epoxy floor installation at an affordable cost. Plus, our services are backed by a hassle-free warranty. Schedule your appointment today!
You Might Also Like