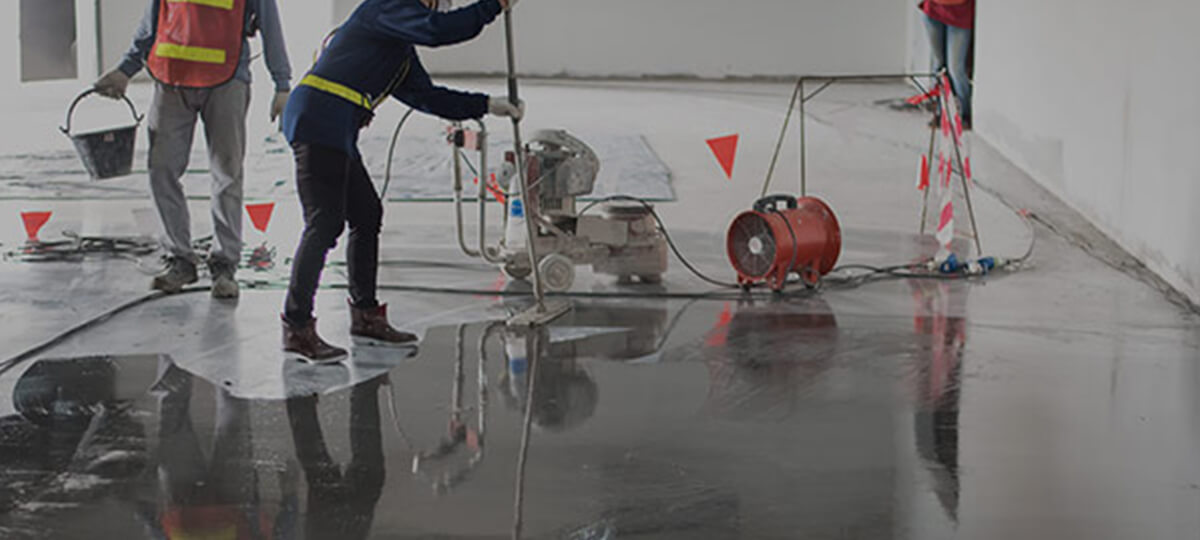 When Should You Polish Concrete?
Polishing concrete is a process that can enhance the appearance and durability of concrete flooring. There are many factors to consider when deciding whether or not to polish your concrete. In general, polishing should only be done when the concrete is in good condition and has been properly sealed and maintained.
Polishing concrete is typically done when the concrete floor has been laid, and the sealant or coating has been thoroughly applied. The goal of polishing is to give the floor a glossy and seamless finish.
Concrete floor polishing can also be done when the floor is new or when it has been newly sealed. The polishing process will help protect the sealant and make the floor more durable. It's important to note that not all concrete floors are suitable for polishing; you should consult with a professional before deciding if your floor is a good candidate for this treatment.
Things To Consider When Polishing Concrete
Polishing concrete can help to maintain its appearance and extend its lifespan. However, there are a few things to keep in mind before you start polishing your concrete surfaces:
The type of concrete

: Some types of concrete are more difficult to polish than others. If you're not sure whether your concrete is suitable for polishing, it's best to consult with a professional. A person with experience in laying out concrete can guide you best on how to treat the surface layer without decreasing its life value.

The concrete condition

: If your concrete is in poor condition, polishing it may not be the best option. If the surface is rough, full of cracks or stains, polishing it may not produce the desired results. Polishing is like a finishing touch to the concrete layer and like any other finishing, procedure it's very crucial to have a strong and seamless base.
Read more: Why hire a professional for your commercial painting project?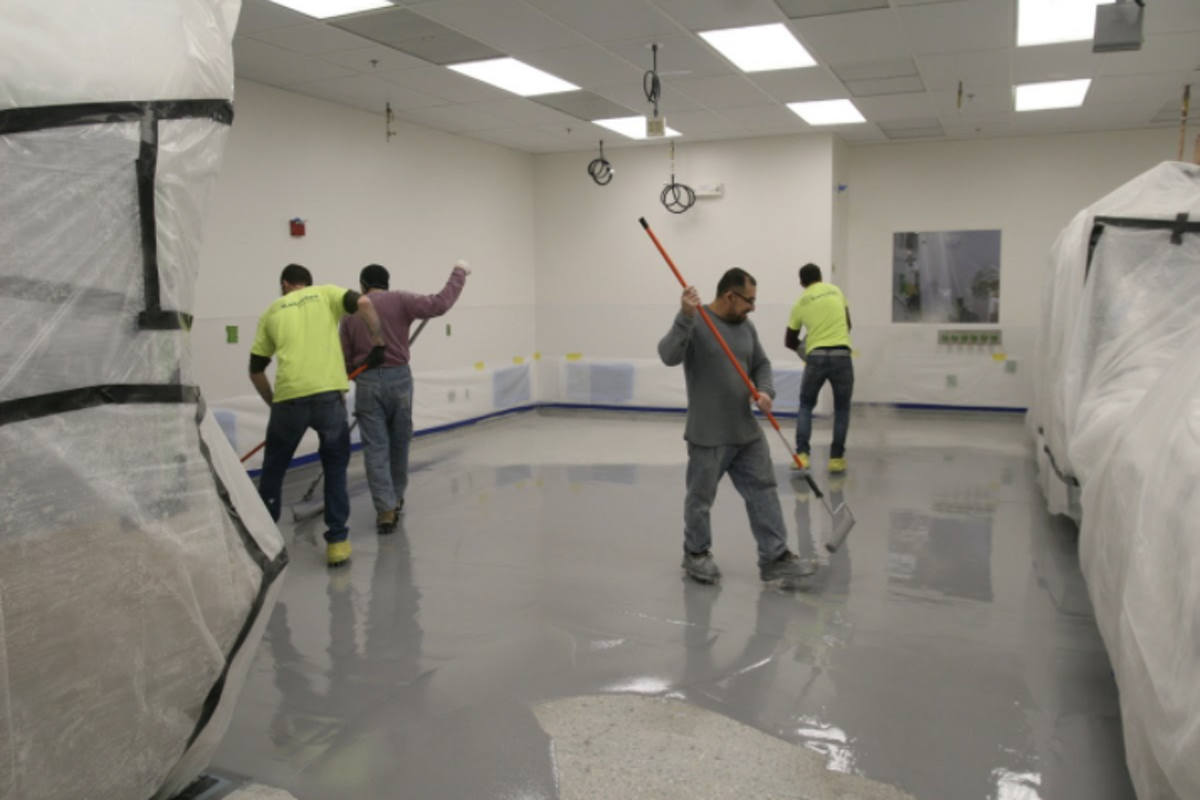 The climate

: Polishing concrete can be dusty, so it's essential to consider the climate before starting. If you live in a windy area, the dust created by polishing may cause problems for your neighbors or local wildlife.

The cost

: Polishing concrete is a time-consuming and expensive process, so it's crucial to weigh the costs and benefits before deciding whether or not to proceed. Not every concrete surface can be fixed with a single solution which is why our team of experts at Concrete Your Way offers inspection services to identify the best solution and provide quality results.
Benefits of Polishing Concrete

Polished concrete is a popular flooring choice for both commercial and residential spaces. It's durable, low-maintenance, and provides a sleek, modern look. Additionally, polished concrete is easy to clean and can resist stains and spills. Polishing concrete has several benefits, both in terms of aesthetics and functionality:
Read more: Benefits Of Epoxy Coatings For Concrete Floors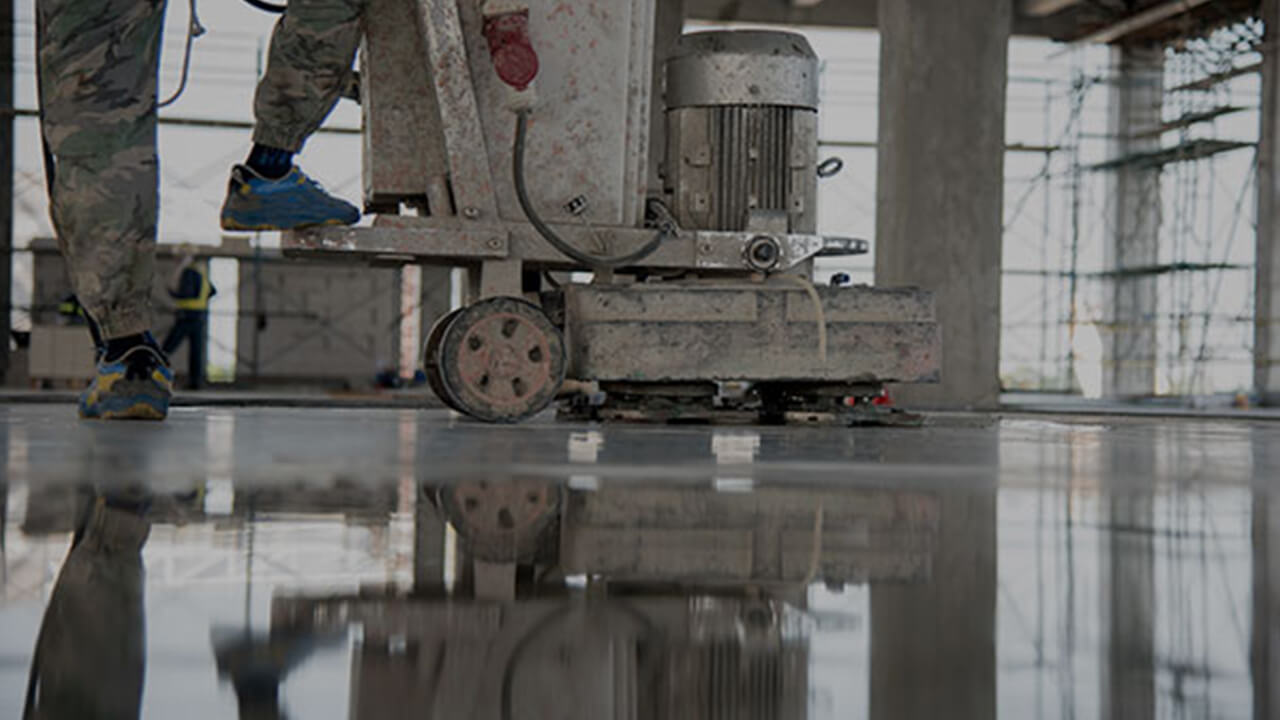 Enhanced Appearance

: A polished concrete floor can be a beautiful addition to any home or office. Its high gloss finish can be attractive and practical, as it is slip-resistant.

Improved Durability

: A polished concrete floor is more resistant to scratches and damage than an un-polished floor. They also resist staining and fading, and they can be buffed to a high shine. The polishing on the concrete surface act as a protective layer preventing its deterioration over a long period of time.

Maintenance

: Polished concrete floors are easier to clean and maintain than other types of flooring, as they don't trap dirt and dust in the material's pores.

Increased Lifespan

: Polishing concrete can extend the life of your floor by protecting it from damage. It also helps to increase the value of your property. Polishing can prove to be a one-time investment for property owners requiring less care time over their life span.

Cost-Effective

: Polished concrete is more durable and hard-wearing than non-polished concrete, making it ideal for high-traffic areas. Polishing enables the concrete surface to withstand the test of time and requires less maintenance work in comparison to regular concrete surfaces.
Polishing concrete is not a typical DIY job. It requires skills and expertise that only professional contractors can give. A professional can provide a high-quality finish, extend the life of your concrete, and help you avoid costly mistakes. They can also offer a much higher level of quality than you could achieve on your own. Hiring a professional is your best bet if you're looking for a beautiful, durable finish.
Reach out to our experts at Concrete Your Way for professional concrete polishing services!