Epoxy & Urethane Flooring Services
Epoxy flooring system have physical characteristics that show excellent abrasion, impact and chemical resistance. They are easy to maintain, cost effective, customizable to any look or design and offer solutions that meet safety requirements such as slip and fire resistance. Epoxy floor systems can be used to restore old damaged floors or installed on new floors to protect against premature deterioration of concrete due to dirt, oil, and chemical contamination.
Epoxy floor systems are available in a variety of colours that can be applied either as one solid colour or multiple colours for improved on-site safety and traffic flow. Epoxy flooring has many applications in different industries including: pharmaceutical, food and beverages, cosmetic, medical, chemical, electrical, aviation, and many more.

Request FREE consultation
Main benefits of installing Epoxy floors
Hard wearing and durable finished surfaces
Less expensive than other floor finishing options
Excellent abrasion and chemical resistance
Can last 10-15 years with proper maintenance
Stain resistance and hygienic
Quick install and turnaround times
Slip resistance
Wide variety of colors
Easily cleaned and maintained
Gallery of our Epoxy floor completed projects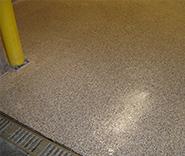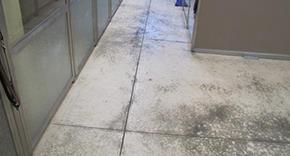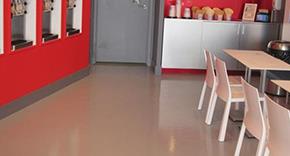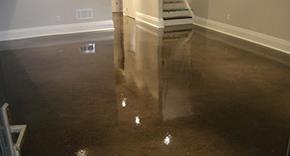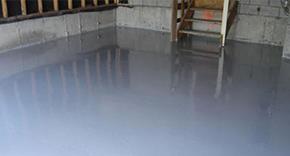 Show more projects in our gallery
---
What to consider when choosing right solution
Surface type: mostly concrete, or aluminum, galvanized and ferrous metal or steel.
Facility environment: traffic and cleaning schedule, moisture and temperature.
Flooring system or coating selection: compliance with manufacturer's specification
Contamination: before applying new floor system, all surfaces must be clean, free of rust,dirt, oil, sealers, loose paint, and chemicals.
Free professional on site consultation