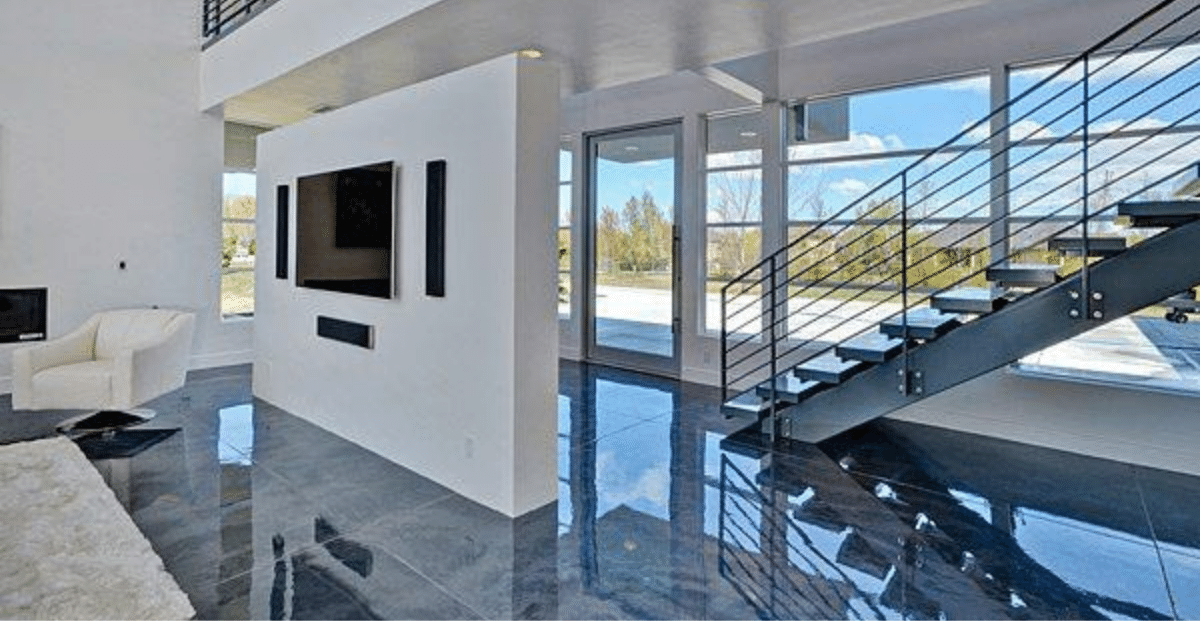 How to Clean and Maintain Epoxy Floor
Epoxy floors are synthetic systems placed on top of concrete floors for protection and decoration. Many layers of resin can be applied on a concrete floor and then coated with epoxy resin. Commercial buildings often have epoxy floors present in their interiors due to the durable, customizable, and decorative surface of these floors.
This blog aims to show property owners how to clean and maintain their epoxy floors for an ultimate shine and better result.
How Epoxy Floors Must be Cleaned and Maintained
Epoxy floors require simple and straightforward care, but the cleaning process should be performed with attention. It is wise to avoid bleach, vinegar, acid, and, surprisingly, most soap cleaners. Due to chemicals that cause harm to the epoxy resin, it is advisable to clean epoxy floors with warm water and gentle cleansers.
Here is a list of best practices property owners should follow in order to clean and maintain epoxy floors properly:
1. Leave the Epoxy Floor Dirt-free
Debris can easily accumulate and remain still on epoxy floors if there is a lot of machinery being moved around or if there's a heavy flow of people coming and going. To remove all this dirt, a vacuum cleaner can be used regularly.
2. Spot Cleaning the Epoxy Floor
More often than not, vacuum cleaners are the only necessary tool to keep epoxy floors clean. However, there can be drink or oil spills here and there that could stain the flooring. To avoid that, it is vital to vacuum the liquid away and then mop the area with warm water.
3. Removing Stains
Similar to spills, stains can cause damage to the design of an epoxy floor. In order to efficiently remove stains, warm water and sponges do the trick – simply scrub the floor gently without the need for a cleaning solution, as the majority harms the coating of the epoxy floor.
4. Getting Rid of Chemicals
Chemical spills coming from vehicles should be removed with towels as soon as possible and properly disposed of – engine oil and spilled gas are extremely harmful to epoxy floors and must be removed immediately so as not to damage the flooring surface.
5. Cleaning Highly-soiled Epoxy Flooring
Epoxy floors that are very dirty with soil or sand must be carefully vacuumed. Then, the floor can be mopped with warm water, and if necessary, property managers can create a solution of water and ammonia to mop the floor a second time.
6. Soap-based Cleaners Are Not Recommended
Many cleaning solutions are harmful to epoxy floors, leaving various damages to the resin behind. With epoxy floors, vacuum cleaners and warm water mops are the only necessary tools.
Also Read:
When Should Epoxy Floor be Recoated?
Not every epoxy floor needs recoating – especially if there is constant and careful maintenance. However, property managers can keep an eye on any of the following signs:
Bubbling
Resin peeling
Unevenness on floor levels
Visible wear and tear
Resin peeling
It is advisable that recoating take place if property managers start noticing any irregularities on the epoxy floors. For recoating, professionals fill up any cracks, clean the floor of any debris, sands the previous coating and then apply a brand-new one.
Is It Okay to Pressure-wash Epoxy Floors?
Epoxy floors should always be cleaned in a gentle fashion. Pressure-washing an epoxy floor could help, but it should still be avoided if an epoxy floor is extremely dirty. The reason is that pressure washing is harmful to the epoxy resin, and the spray does not remove debris particles as effectively as mopping.
Contact Concrete Your Way If You Need Assistance With Your Epoxy Floors
Our professionals can effectively clean the epoxy floor of your property without harming the resin – and if you need assistance with any maintenance or recoating, you can rest assured that Concrete Your Way has your back!
Call us at 416-626-3332 today, and we will go to your aid as soon as possible.
FAQ
What is the best cleaner for an epoxy floor?
Warm water takes the lead. In some cases, a solution of water and ammonia can efficiently mop epoxy floors.
How do you keep epoxy floors shiny?
With good maintenance and cleaning, epoxy floors can stay shiny for a long time.
How can I make my epoxy floor last longer?
Stay attentive to any signs of damage, clean car chemicals immediately and mop the floor gently with warm water.