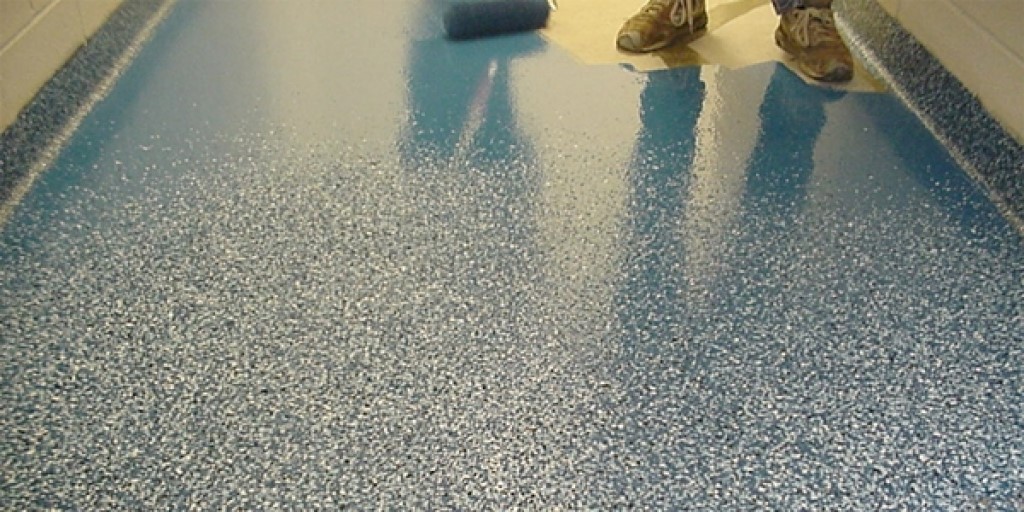 How Long Do Commercial Epoxy Floors Last?
There is no doubt about the durability of epoxy-based products used for commercial applications in high-traffic areas, including gyms, warehouses, factories, and malls. These floors' perfect protection against water leakage makes them a popular choice in many areas where safety is an issue.
Commercial epoxy floors are a popular choice for businesses and homeowners alike. But how long do they last? And when is it time to replace them?
Commercial epoxy floor coatings typically last between 3 and 5 years, depending on the intersection of variables. These factors include the amount of foot traffic, how much equipment is used in the area (amount of wheel traffic), what type of chemicals are spilled onto the floor (acids or alkalis), and how often the surface is cleaned.
Read more: Will Epoxy Floors Crack?
How to Extend the Life of Your Epoxy Floors
Epoxy floor coatings in all their different forms have been used in industrial settings for decades. Since then, no other coating system could unseat its dominance regarding long-term performance and durability. However, the downside of using this type of product is that it is not as easy to touch up or repair, unlike paint or an epoxy sealer.
Most commercial epoxy flooring installations last for several years with little or no maintenance. However, there are a few things that you can ensure to help extend the life of your floor and keep it looking its best.
Here are some tips on maximizing the life of your commercial epoxy floors.
Start with a Good Foundation Underneath
Epoxy coatings do not rely on substrate strength, but it is helpful to use a resilient material, so damage does not occur too soon. An important thing to remember is that all substrates limit the amount of weight they can hold, so be sure to check with your manufacturer to ensure you use a material strong enough for the job.
Clean, Clean, and Clean Some More
Epoxy floor coatings work best when no dirt or grease is present on the substrate surface. If debris gets trapped underneath, this could lead to coating fails. The adhesive bond between the epoxy and the substrate holds your floor together, so any compromise here and you will be looking at a very short lifespan for your new floor.
Keep it Cool, Clean, and Dry
The heat from things like hot boxes or high-powered drying equipment can damage even the toughest of epoxy coatings. Keeping the surface clean means, you will not have to worry about contaminants getting trapped in between coats but always be on the lookout if your epoxy has cured too quickly. Insufficient curing time can lead to severe delamination, which is another term for peeling.
Don't Treat it like a Carpet
Since epoxy floors do not have a soft backing, you cannot just sweep or vacuum them like a regular floor. Instead, the best bet is to use a stiff bristle brush and keep an eye out for any large debris causing damage underneath the surface.
Depending on your environment, it's advisable to check in with your epoxy floor provider once a year to do a thorough inspection to ensure everything is as it should be. This may involve something as simple as flushing out any fluids accumulated or using a high-pressure washer to clean the surface if needed.
For those working in areas with a lot of sunlight, you should be aware that this can do a lot of long-term damage to your floor. If possible, try and position the workstation away from direct sunlight, and you should also leave time for the coating to harden before allowing anyone on it.
Be Aware of "Chemical" Cleaners
Although most cleaners use harsh chemicals to remove dirt and grime, some can do a lot of harm to an epoxy floor. Always check with your manufacturer before using any cleaning products on the surface and rinse it off thoroughly when you are done.
The same goes for steam cleaners which remove dirt by blasting it with hot pressurized steam, so most manufacturers will not recommend their use.
When in Doubt, Test it Out!
Epoxy coatings have been used for a long time, so as a general rule, you should be okay as long as your manufacturer is reputable. However, some variables come into play, such as the quality of the coating and substrate, how it was applied, and even environmental factors, so it is always best to do a test run before spending money on fitting out an entire office.
If you are still unsure, it may be worth getting in touch with an epoxy floor provider like Concrete Your Way Inc. After all, what's the point in having a great-looking new floor if it fails in 6 months?
Read more:
Professional Commercial Epoxy Floor Service
As a trusted epoxy floor manufacturer, Concrete Your Way Inc. offers regular maintenance check-ups that will allow, among other things, checking your epoxy floor's appearance and making sure it is still protecting your area.
During a regular floor maintenance check, our technicians will examine the entire floor surface for any scratches or marks that may have occurred during daily use. We will also make sure that no cracks have formed in the epoxy material, allowing liquids to penetrate and cause damage to the concrete or other sub-flooring materials. Furthermore, our technicians will check to ensure that any anti-slip additives are still effective. If we find any of these issues during the inspections, we will inform you about what can be done to rectify them.
We also offer specialized products for maintaining your epoxy floor. Whether it's a quick fix treatment you need or a full resurface, our technicians can provide whatever is necessary to keep your floor looking its best.
A standard floor maintenance check is recommended two to three times a year, but the frequency of inspections will depend on where your area is located.
If you're looking for a professional and affordable commercial epoxy floor company, look no further than our team at Concrete Your Way Inc. We have years of experience in the industry. We can provide you with a high-quality finished product that will impress your clients or customers. Contact us today to learn more about our services or get started on your project!