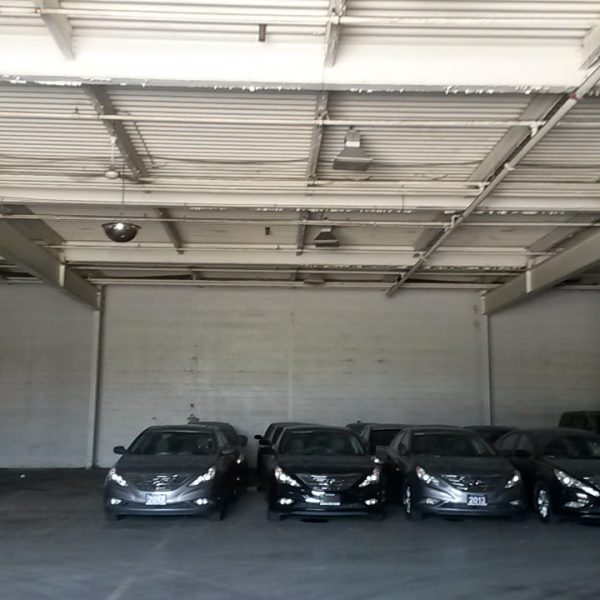 Why hire a professional for commercial painting project?
Painting your business is a smart investment. Even better, choosing a professional painter like Concrete Your Way to do the job can increase your business or commercial property's value by X5. It might seem like an obvious choice to choose a professional painting contractor in GTA whenever you have a project, but it has its undisputed benefits. From boosting your employee's morale to increasing your customer attraction, interaction, and retention, hiring an expert spray painter like us is worth a shot!
If you're looking to make a safe and smart investment for your business, read on to find out how to choose a professional commercial painter in Toronto, the reasons to choose them and why you should stay away from inexperienced cheap painters.
What to look for in a commercial painter to determine if they're right for you
It goes without saying that your business/commercial property is important to you. Therefore, it comes as a reflex to keep it in the best shape and look at all times. When it's time to give your business a new coat of paint, you deserve the best and never settle for less. These tips will help you choose the best commercial painting contractor near you in Ontario.
Flexibility
The right commercial painter for you should have a flexible schedule when executing your project. They should tailor their painting plans to your needs and adapt your working schedule. For instance, they shouldn't have a problem doing the work at odd hours like during the night or on holidays and weekends. Make sure to ask the painting contractor if they're willing to be flexible.
Are they Professional?
Having a pro painter in Toronto working on your project will give you peace of mind, and you can trust them to do the job right without supervision. It will also give you the freedom to attend to other essential business operations. To check the box on a painter's professionalism, look for their level of respect, neatness, and emphasis on safety. A team with these qualities is most likely trained and professional.
Punctuality
A commercial painting contractor should be punctual in completing the project on time. This will help avoid interrupting your work schedule and spending more money than speculated. To determine if a contractor is punctual, observe how quickly or slow your calls are responded to and how long you wait for your estimate. If these tasks are executed expeditiously, they are most likely punctual.
A Comprehensive Estimate
A detailed quotation will help you plan efficiently since you'll have an idea of the materials you'll need for your painting project, the workforce needed, the estimated completion time, and the amount of money the project will likely cost you. Let the contractor outline all the charges clearly and if they offer guarantees or discounts. Then, you can select from the different quotes from different contractors what seems most favorable for your business.
Diligence
As a client, do your due diligence to protect yourself from any legal trouble during or after the project. Before crafting the contract, ensure that the painter is fully certified, insured, bonded, and is willing to meet your expectations to the fullest. If they can offer these guarantees, including committing themselves to complete your project on time, chances are you got the right commercial painting contractor.
 Reasons Why You Should Hire a Professional Commercial Painter for Your Painting Project
In a nutshell, professional painters know what to do, when to do it, how to do it, and offers guaranteed that it'll be done right! To be more specific, read on the five reasons you should hire a pro commercial painter like Concrete Your Way.
They have professional tools and equipment
This might seem like a must-have for all painting contractors, but you'll be surprised to find a certain painter with some tools that others don't have. This slight difference is what separates best from good. Some pro painters' tools include wall cleaners, rollers, roller trays, brushes, etc. An experienced painter knows his job well and will always come accompanied with their tools of work, unburdening you to need to buy the equipment for them. This might not be the case for inexperienced painters, which add more expenses to you.
It's a long-term investment
A painting project handled by a professional lasts a long. This is because they use the best quality paint and equipment, increasing durability. They also comply with the set industry regulations and standards evading mandatory repainting. Leverage a professional painter like us to save money and time and other investment benefits in the long run.
They are fully insured
There's no accident-proof painting method, and risks are there even when the job is done by the best. To protect your business, it's vital to hire a painting company that's fully insured. We offer safety and health insurance to all our interior and exterior painting customers to ensure that they have peace of mind when their projects are underway.
They have experience
A professional painter has at least 10 years of experience in the field, and therefore, they know the ins and outs of the job. From preparing the surfaces for painting to applying finishes, they are less likely to miss any detail that matters. More so, they can make accurate speculations of how long a project might take and will always keep you in the loop when your project is underway. They can also identify a problem before it happens and solve it.
Safety
A professional painting contractor guarantees the safety of the client, their employees, and their property, like furniture. When the painting project is in progress, they always set strict safety measures to prevent any accident or damage to property. To realize this, they always conduct a full inspection of the commercial property before the work has started.
Hire Toronto's painter of choice!
Your commercial painting project cannot be a complete success without a professional painter by your side. That's why we offer years of experience, the best quality paint and modern painting equipment, dedication to your project, and a safety guarantee in all your business painting needs.
Our customer care team works around the clock to ensure your inquiries are attended to within a few hours! Contact us now to enjoy the best painting services in Toronto and the GTA.