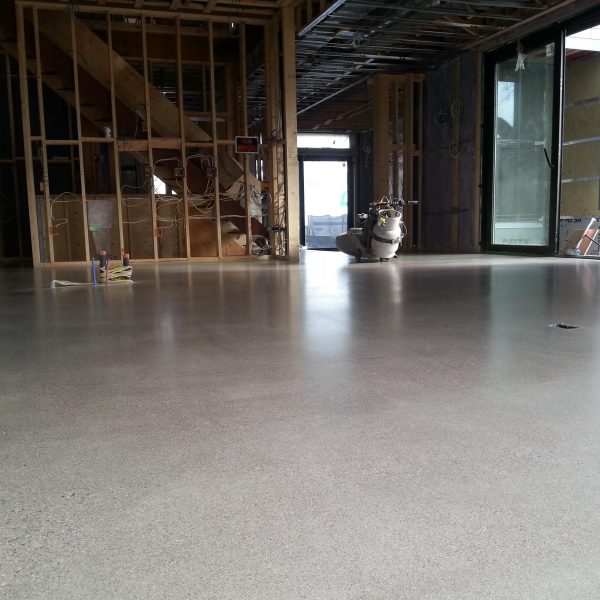 Can All Types of Concrete Be Polished?
Concrete is a versatile material that can be used for a variety of applications. But can all types of concrete be polished? The answer is yes, but the type and condition of the concrete will influence the results.
For example, if the concrete is too soft, it will not be able to withstand the polishing process. If the concrete is too hard, it may be difficult to achieve a high-quality polish. And if the concrete is in poor condition, it may not be possible to achieve a good result at all.
Polishing concrete is generally done to achieve a high-gloss finish, remove surface imperfections, or restore a concrete surface that has been damaged. The frequency of required polishing will depend on the amount of traffic the concrete floor receives and the type and condition of the sealer or coating that has been applied. Generally, polished concrete should be maintained by recoating every 3–5 years and then polishing every 5–10 years.
Is Polished Concrete Worth It?
Concrete Floor Types That Can Be Polished
There are a few different types of concrete floors that can be polished, such as fully cured concrete, densifier-ready concrete, or soft concrete. Most residential and commercial spaces have fully cured or densifier-ready concrete, which is ideal for polishing. However, soft concrete usually requires more time to cure before it can be polished.
Fully Cured Concrete
Fully cured concrete flooring is simply concrete that has been allowed to cure for the recommended amount of time. This can be as little as 28 days or as long as 90 days, depending on the mix design. Once the concrete is cured, it reaches its maximum strength and hardness. It becomes more resistant to staining and wear and easier to clean and maintain. Fully cured concrete floors are typically used in commercial and industrial settings where durability and easy maintenance are important.
There are a few benefits of polishing fully cured concrete flooring. First, the shine of the polished concrete will reflect more light and make the space seem brighter. It will also make it easier to clean and maintain the floor. And lastly, a polished concrete floor can help increase the resale value of your home or business.
Also Read: Polished Vs Stained Concrete
Densifier-Ready Concrete
Densifier-ready concrete is a type of ready-mixed concrete that has been treated with a densifier before delivery. Densifiers are used to increase the strength and durability of concrete and improve its resistance to water and other elements. This type of concrete is often used in applications where high strength and durability are required, such as in foundations, walls, and floors.
Polishing a densifier-ready concrete floor will smooth out any bumps or unevenness on the surface, making it easier to sweep and mop. In addition, polishing will help to seal the pores of the concrete, making it more resistant to stains and dirt. Polished concrete floors are also easier to keep looking clean over time as they do not require waxes or other finishes that can wear down.
Soft Concrete
Soft concrete flooring is a specialized type of concrete that is designed to be softer and more forgiving than traditional concrete. This makes it ideal for elderly citizens or those with health conditions that require a softer surface. Soft concrete flooring can also be used in areas where people are likely to stand for long periods, such as in front of a counter, because it can provide relief from the hard surface.
Polishing soft concrete flooring can have a few benefits. Firstly, it can help restore the sheen and luster of the flooring, making it look new again. Additionally, it can help to seal the surface of the flooring and protect it from stains and other dirt and debris. Finally, it can also help to reduce noise levels in a room by providing a smoother surface on which sound waves can travel.
When Should You Polish Concrete?
Have you ever seen polished concrete before? It's a beautiful sight! If you're like most people, you probably think that this type of concrete is only for new construction. However, at Concrete Your Way, we can polish your old concrete to give it a fresh and new look. Our team of experts will work with you to schedule an appointment so that you can see the results for yourself. We promise that you won't be disappointed!